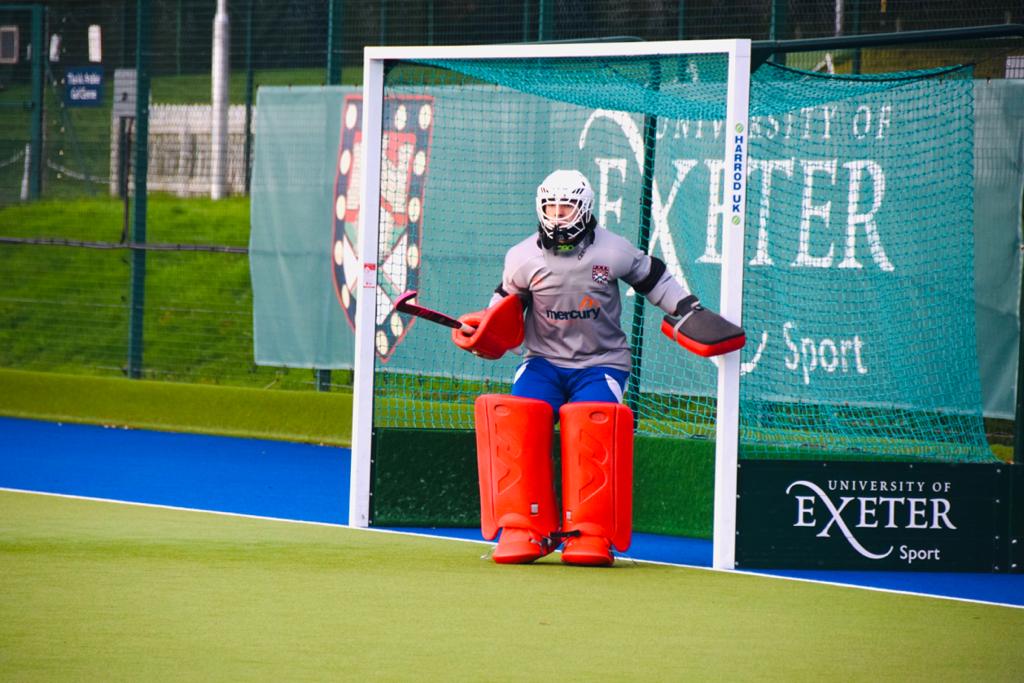 Supporting Homegrown Talent
Here at Mercury Construction, we love to support local talent whether that's through recruitment or local causes, so when we were approached by Taylor Seager-Green to sponsor himself and the Exeter first team, we were excited to get involved in this fantastic opportunity. Taylor Seager-Green is a current U23 GB hockey goalkeeper and 1st Team goalkeeper for the defending BUCS Champions and Premier League side, Exeter University. As a successful player and team, many travelling costs and equipment costs are encountered. Providing sponsorship allows Taylor and his team to chase premier league success and defend last years BUCS victory.
A little bit about Taylor
Taylor has been representing the country, playing junior international hockey, since the age of 16 (representing England at U16 and U18). He plays to the highest standard of hockey in the world; participating in the European Club Championships for outdoor and indoor hockey respectively. He has 2 outdoor premier league gold medals to my name, alongside a silver medal and an indoor premier league gold medal and silver medal. With all this success, Mercury were happy to sponsor Taylor and his team to make sure they were not missing out any opportunities to showcase their talent.
Working closely with the Education Industry
We have worked with Exeter University on a variety of projects for many years and being able to support their local sports teams is a very rewarding experience for us. Whether it is through sponsorships or construction projects, we enjoy improving educational environments and we care about how these changes affect students and staff. If you would like to read more about our work in education, please click here
Everyone at Mercury Construction will be looking forward to watching Taylor and his team compete in next year's competitions. We will make sure to keep you updated with all their success throughout the year!